Service
Air Freight
After many years acting as Air Freight Forwarder as well as being the partner of many domestics / international Air Transport Companies, we confidently engage that the quality of our air transport services can meet your all requirement of air transportation from the smallest personal package to the huge commercial shipment at almost international airport arround the world. With the strong relationship between us and our air-transport partners, the National Logistics JSC have the good background and professional operation systems to provide the smooth, effective & high quality air transport services with the reasonable cost to our valued customers.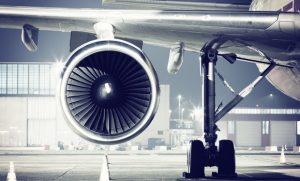 With the good infrastructure and modern vehicles as well as the wholehearted team stay at Tan Son Nhat international airport & Noi Bai international airport, we have the good advantage to provide the smooth & effective air transport services from those said Vietnam's international airports to almost international airport around the world to our valued customers with the reasonable cost. Besides, we also have the strong relationship with the municipal/provincial Departments of Transportation, Customs Officers, warehousing's board of management so that we also can provide to our valued customers with the best services of warehousing, packing, storing and express delivering as per customer's requirement.
Our current services relating to the air transportation:
Express Delivery
Refrigerated Cargo Air Transportation
General Cargo Air Transportation
OOG, DG Cargo Air Transportation
WHAT YOU GET WITH

NATIONAL LOGISTICS JSC
SAFE DELIVERY
With experienced staff who worked in transportation and insurance sector for over 10 years, your cargo would be packed, stored, stowed and lashed with the international standard then transported to the destinaion by the professional operation to ensure the safe delivery.
JUST IN TIME
With our good relationship with Government's Transportation Department as foresaid, we assume that your cargo will be transported & delivered in time at right place without any trouble related to Government Regulation and / or Documents Formality. Simultaneously, with our wide vendors system, we can provide the good services with best rate for any logistics solution you need.
SMOOTH TRANSPORTATION
After longtime co-operating with the Ministry of Transportation of Vietnam and The World Bank in the logistics solution projects, we have the good relationship with all of local Transportation Departments of almost cities in Vietnam. Basing on this good relationship, our transportation operation should be handled effectively, smoothly and correctly.
RICK PREVENTION
We offer free advisory service of Rick Adjustment / Marine Insurance / Cargo Insurance & Claim Formality for our potential customers. Our Advisers who have more than 10 years worked in the International Insurance Corporations will support you to minimum the ricks of sea / air transportation, the ricks of warehousing as well as support your good company in the Claim Formality if any.
Hotline: 0934 444 033